There's connection between finite state automatons and regular expressions.
Finite State Automatons accept input, if it matches a Pattern defined by a Regular Expression. Otherwise they process input and do not enter 'accepting' state.
That's how we can find patterns in an input - by creating Finite State Automaton to work through input, and check if it enters accepting state.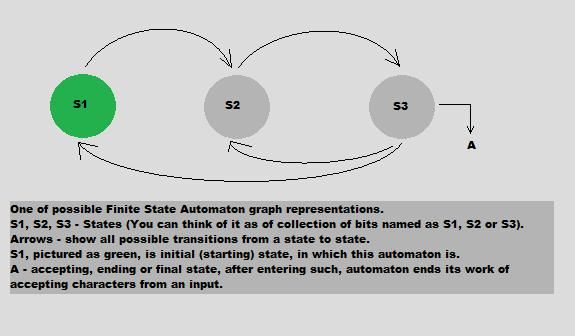 Finite State Automaton, often named Finite State Machine (FSM).
Source: [7].
See also, if You wish:
Joining Finite State Automatons
.